Historic wooden sailing vessel, Lady Daphne, to be Venue for a Literary Weekend in Cornwall - Friday 28th- Sunday 30th July 2023.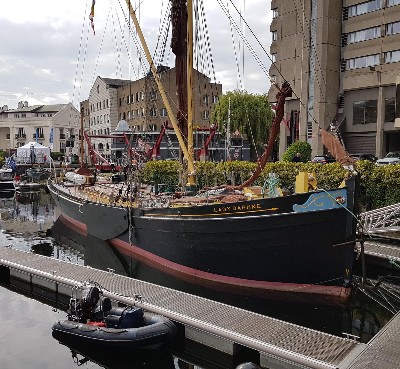 Lady Daphne

Sam and Andy,the owners of Lady Daphne, a historic sailing vessel, have been planning a series of celebrations to mark her centenary year. She is currently berthed in Charlestown Harbour, Cornwall, and the event we particularly want to tell you about is a three-day literary weekend onboard from Friday 28th - Sunday 30th July.
The weekend begins on the evening of Friday 28th July, from 7 – 10pm, with an event about Lady Daphne's namesake and one of Cornwall's most important writers, Daphne du Maurier. The evening starts with a welcome talk aboard Lady Daphne. Cornish author Lamorna Ireland will then entertain with a talk and some readings. Following her, du Maurier expert Lynn Goold will talk about Daphne du Maurier and will happily answer your questions about her. The evening will close with readings from Daphne du Maurier's works.
Tickets cost £12.00 and include a welcome glass of Prosecco. There will be a bar on board that will be open throughout the evening.
Pre-booking is required as capacity is limited, so please click
here
to book your tickets.
Lady Daphne continues hosting her literary event on board on Saturday 29th, and Sunday 30th July. On these 'Open Boat' days, the public will be welcome to go on board, from 10am - 5pm, and meet the authors taking part each day. There will be plenty of opportunities to meet various local authors, chat with them and get signed copies of their latest publications. Some authors will be giving talks throughout the two days.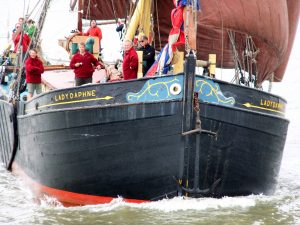 Another image of Lady Daphne

To learn more about Lady Daphne's literary weekend and the other events taking place this summer, please go to the Lady Daphne website
here
.
All funds raised from any of the events onboard Lady Daphne go entirely towards her upkeep and maintenance.