Musician Davey Hal brings us his new CD, Helford Honeymoon, inspired by his love for Daphne du Maurier and her writing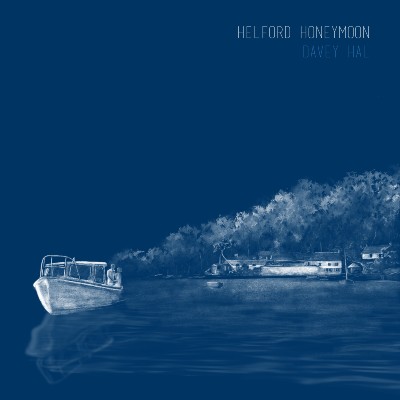 CD cover for Helford Honeymoon
If you come to Fowey, it is because you choose to, you don't pass Fowey; you need to turn off the A390 and head for Four Turnings, where both Rebecca and My Cousin Rachel begin, and then head down the hill into Fowey. Many people come to Fowey for lots of different reasons. They might come for the sailing, the walking, because the family have always holidayed in Fowey and, by tradition, each new generation follows the previous one, or they might come because this is where they will be drawn into the heart of Daphne du Maurier's writing. This much is certain, though, whatever brings you to Fowey, an indefinable magic will capture you, and you will want to return again and again. Very few people are not touched by that special something that holds on to you once you have been here. Daphne du Maurier felt it, and so do many, many people even now.

In the area around Fowey, in villages such as Lanteglos, Polruan, Polkerris and Tywardreath, are the settings for many of Daphne du Maurier novels and short stories. Other places in Cornwall brought inspiration to her work, including Jamaica Inn, the Helford River, and Frenchman's Creek.
Davey Hal came to Cornwall in 2018. He made his first visit to Fowey that year and, he was captivated by the town, the local people and especially the writer Daphne du Maurier. He was intrigued by the way her novels linked so closely with the area. He did not know much about her, but he became fascinated by her during that first visit. He visited Jamaica Inn, bought her novel of the same name in the gift shop there, and found himself sitting down and reading, right there where much of the action takes place, at the Inn and across the surrounding moorland.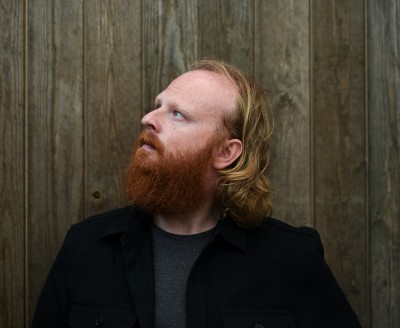 Musician, Davey Hal

Daphne got under Davey's skin, and he became one of the people who return to Fowey again and again. He came into Bookends and got to know David and me, and we all talked happily about Daphne du Maurier, her writing, and the inspirations for her work. The more Davey read of Daphne's novels and short stories, and the more he read about her, the more she became an inspiration to him. As a musician, Davey's inspiration comes from many places. On this occasion, he felt that he needed to compose something that would express his feelings for Daphne du Maurier and her writing. The result is his beautiful CD Helford Honeymoon, which includes five tracks, all inspired by Daphne. Davey tells me that the artist who designed the cover for the CD, the other musicians and the production team are all reading Daphne now too!
The recording studio
Daphne du Maurier's son, Kits Browning, and her grandson, Ned Browning have received pre-release copies of Helford Honeymoon and enjoyed it very much. In addition, they have given the CD the du Maurier Browning family endorsement, something that makes Davey incredibly happy and proud. As he said, he felt compelled to write these tracks because Daphne du Maurer had become such an inspiration to him, and to get the family's support is terrific.

Helford Honeymoon is released today, Saturday 3rd July 2021. You can find out more about Davey and order the CD at his website, which is also launched today at www.daveyhal.com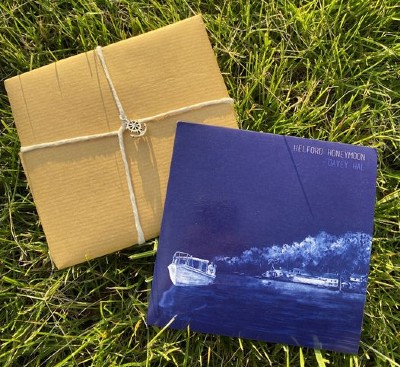 Order Helford Honeymoon from Davey Hal's website
You can also buy Helford Honeymoon at Jamaica Inn and the Wheal Martyn China Clay Museum near St Austell, if you are in Cornwall.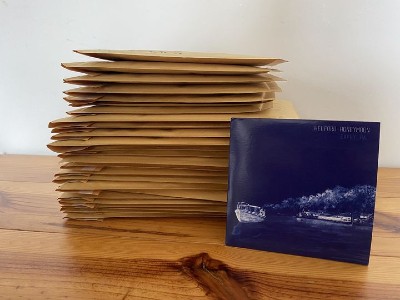 Packed and ready to send out to you
Here is Davey's synopsis of the five tracks on Helford Honeymoon.

1. Helford Honeymoon

After reading Frenchman's Creek, I instantly wanted to visit there myself and booked a river cruise along the Helford Passage as the opening chapter transported me to a place of beauty in Cornwall. When we were on our boat, I learnt from locals that this is where Daphne du Maurier and Frederick Browning took their honeymoon.

Taken aback by the outstanding beauty and calmness of the creek, I instantly wanted to capture in music the romanticism of how it would feel being on Frenchman's Creek with just that one very special person. Just like Daphne and Frederick, Dona and Jean-Benoit and myself and my partner Gayle.
2. Pleasant Streams

A calming instrumental which paints a picture of lazy summer days spent by the streams, lakes, and wildlife of Cornwall around "Daphne du Maurier Country". Named after a 'secret' and special place that I frequently visit.
3. Mevagissey

I wrote this song to capture the beautiful village and harbour of Mevagissey, which is one of the first places I ever visited in Cornwall after taking a ferry from Fowey.

I was taken aback by how perfect life seemed. Walking along the harbour and the stunning and incredible coastal views all around us from the piers end. After that day and plenty more visits, I wanted to, yet again, paint a lyrical picture of Mevagissey.
4. Lanteglos

Named after the area and church (Saint Wyllow) where Daphne du Maurier and Frederick Browning were married.

I wanted to express a romantic story through music of how Frederick Browning sailed his way to Ferryside to meet Daphne du Maurier after reading her debut novel The Loving Spirit.

The idea of Daphne and Frederick marrying at the church that inspired The Loving Spirit just up the hill from Ferryside was just a beautiful story to capture in music

A piano and a cello instrumental expressing the beautiful surrounding area of Fowey, Bodinnick and Polruan in which the Daphne du Maurier novel is set. The piece is also hugely influenced by the passionate sea story of the Coombe family from The Loving Spirit.

Also inspired by the idyllic locations of Lerryn, St Winnow and Golant that run along the River Fowey.
5. Danvers Crimson Skyline

A song based on the thoughts of the 2nd Mrs De Winter towards Mrs Danvers after the final chapter of Rebecca is read. A soundtrack of all the emotions of the novel in one song. Not to give away too much else…

The EP Helford Honeymoon is five pieces of music inspired by the works and life of Daphne du Maurier and the breath-taking natural beauty of Cornwall.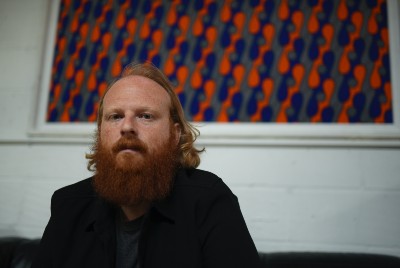 Find out more about Davey at his website
On behalf of the Daphne du Maurier website, we would like to add our congratulations to Davey for creating such a wonderful music collection. We are sure you will all agree it is an excellent tribute to Daphne du Maurier and something beautiful to listen to.
Get your copy now!
© Ann Willmore July 2021.