Recommended Reads for Winter 2019 - 2020

As Christmas draws near, and the lists of preparations are completed, what better time is there to settle down to read an absorbing book or to consider a plan to read more in the coming year. After all, we know there is a long cold winter ahead, and there is nothing better than curling up in the warm, with a cup of tea or a glass of wine, and losing yourself in a good book. If you are lucky enough to live somewhere hot and sunny, then you need to find a shady place to read your book and drink your wine!
There are so many books published month on month and back catalogues of your favourite writers' works, but I will assume that you are keen to read something with a connection to Daphne du Maurier and that perhaps you have already read much of her work. May I also assure you that I am writing to the men as well as the women out there, and although my third book suggestion might sound like a bit of a feminist tome, the first copy I sold was to a man, so please do not be put off!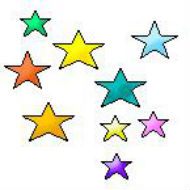 I have four books to suggest to you today and the first is Daphne du Maurier's short story The Apple Tree, which I mentioned to you on our News Page back in October. The Apple Tree was first published by Victor Gollancz in 1952 when it was the titular story in a collection described as a short novel and several long stories. The volume also included The Birds, and once the Hitchcock film of that short story had established itself, the collection changed its name to The Birds and Other Stories. This collection was published in the USA as Kiss Me Again Stranger, the title of another story in the collection.
This December The Apple Tree was published as a stand-alone short story, in a series of Ghost Stories for Christmas, illustrated by Seth and published by Biblioasis in Canada. This edition is not very easy to find in the UK, but do persevere, because it is a delightful edition and a great wintertime/Christmas read. Here is a hint at the plot to pique your interest.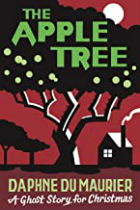 A widower has a secret he'll admit only to himself; Midge's death comes as a relief. Yet now that he's free of her hectoring, somehow, he still feels her presence. Is it guilt, or does that gnarled apple tree in the orchard bear an uncanny resemblance to her hunched-over posture?...
My second suggestion is a publication from the USA, entitled Monster, She Wrote: The Women Who Pioneered Horror & Speculative Fiction by Lisa Kröger and Melanie R. Anderson, published by Quirk Books, USA. This book has been available in the UK since September. Here is what the publishers say.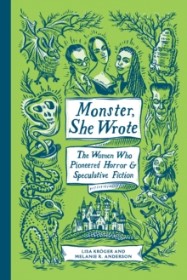 Horror and speculative writing wouldn't exist without the women who created it. From forgotten visionaries like Margaret "Mad Madge" Cavendish to literary icons like Mary Shelley and Shirley Jackson, to modern-era marvels such as Anne Rice and Helen Oyeyemi, women authors have always been at the vanguard of frightening fiction. And their life stories are as intriguing as the novels, short stories and novellas they crafted. Part biography, part reader's guide, this book will introduce you to more than a hundred authors and over two hundred of their mysterious and spine-tingling tales…
Of course, Daphne du Maurier can be found among the one hundred plus authors. She is in Section Five: Haunting the Home. You will find an interesting biographical write up about her and references to Rebecca and her disturbing short story The Doll. For our British readers, I need to correct two small details; firstly, concerning Daphne's husband, when someone receives an honour and becomes a Sir, they are referred to as, for example, Sir Frederick, not Sir Browning. Secondly, Daphne did not buy Menabilly, the house she lived in for about 26 years, and which is the setting for such novels as Rebecca, My Cousin Rachel and The King's General. She rented Menabilly from the Rashleigh family, who had owned the house since Tudor times and still do to this day. Aside from those two minor slips, this is an excellent piece about Daphne du Maurier within a book containing countless facts about the many authors that we have read or about whom you would like to know more.
My third suggestion is so new it has not yet officially been published; in fact, its publication date is 16th January 2020, and the book is called Why Women Read Fiction: The Stories of Our Lives by Professor Helen Taylor. This long-anticipated book has been in Helen's mind for many years. During that time she has shared conversations, phone calls, emails and questionnaires with friends, family, colleagues, festival-goers, women (and men) of all ages up and down the country, in order to find the answers to the book that is now complete and answers the question that is the title. Here are a few words to introduce the book to you.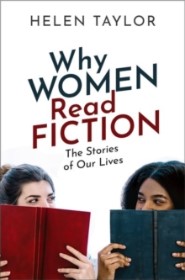 This book explains how precious fiction is to contemporary British women readers and how they draw on it to tell the stories of their lives. Female readers are key to the future of fiction and – as parents, teachers, and librarians – the glue for a literate society. Women treasure the chance to read alone but have also gregariously shared reading experiences and memories with mothers, daughters, grandchildren, and female friends. For so many, reading novels and short stories enables them to escape and to spreads their wings intellectually and emotionally…

The book contains hundreds of references to many different authors and their works, but as we are on the Daphne du Maurier website let me assure you that there are plenty of references and pointers to Daphne and her writing.

My fourth suggestion in this Christmas round-up is a book which came out earlier this year and has proved very popular at Bookends of Fowey and elsewhere, so if you haven't already read it, I encourage you to do so. It is called Daphne's Ghost by D.L. Baylis, her first work of fiction and a joyous and relaxing read. To give you a clue, her is a hint of the plot.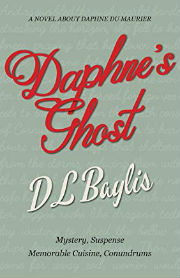 The novel is set mainly at Menabilly where the fictional Simon Rashleigh lives. He is the most eligible bachelor in Cornwall but also a somewhat solitary fellow at the beginning of the novel, absorbed in his work as a travel writer and with his responsibility for the estate that he owns. He soon meets Selby, who is new to Cornwall and has a complicated and interesting past. She is also a writer and an excellent cook. The book includes many food references and some delicious recipes. The surprise in this romantic tale is that Daphne du Maurier's ghost is haunting Menabilly, which leads to many interesting twists and turns…

The fictional ghost character of Daphne is set against a factually accurate background. None of us can know what Daphne's personality would have been like as a ghost. However, we do know that while she did not really believe in ghosts, she had a healthy respect for the supernatural, so we think she would have found this novel interesting, entertaining and fun to read, just as we do.

So, that is it for now, four very different books for you to consider. We, at the Daphne du Maurier website, wish you a winter full of happy reading.

© Ann Willmore 2019.