Daphne du Maurier in Country Life magazine
We were delighted when du Maurier fan and Fowey Festival regular Sheila Walsh contacted the website to let us know about a wonderful photograph of Daphne in Country Life magazine.

Country Life is celebrating its 120th year and in the magazine and on their website they featured twelve notable portraits from past issues, including this beautiful photograph of Daphne, Lady Browning, from July 1947.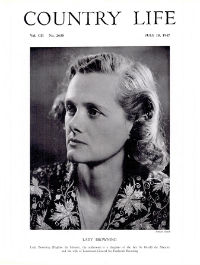 The 'frontispiece' portrait was a regular feature in Country Life and in its early years featured the Royal family, aristocracy, and women of importance in public life. Lady Browning is identified as 'Daphne du Maurier, the authoress' but also as the daughter of Sir Gerald du Maurier and the wife of Lieutenant-General Sir Frederick Browning.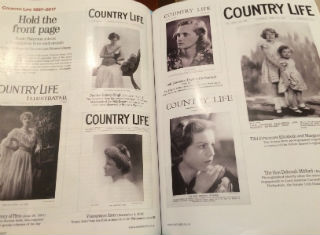 To find out more, visit the Country Life website here :
http://www.countrylife.co.uk/archive/hold-the-front-page-12-famous-frontispieces-159163