Daphne du Maurier - An Introduction
Dame Daphne du Maurier (Lady Browning) 1907 - 1989, DBE 1969, Fellow of the Royal Society of Literature

Daphne was born into a creative and successful family. Her grandfather was the brilliant artist and writer George du Maurier and her father was Gerald du Maurier, the most famous actor-manager and matinee idol of his day. Her mother, Muriel Beaumont, was also an actress.
She was the second of three sisters and had a privileged upbringing in Hampstead. The family bought a holiday home in Cornwall in the 1920s and that house - Ferryside at Bodinnick - became Daphne's favourite haunt and a place of solitude that enabled her to work seriously on her early writing career. Her first novel, The Loving Spirit, was published in 1931 and her success went from strength to strength.
In 1932 she married Frederick Browning, a military man, and they had three children. She lived at Menabilly, the Rashleigh owned manor house just outside Fowey, for about 25 years and wrote many of her books in a writing-hut in the grounds with a view over The Gribbin (pictured above). She continued to live a privileged life, with staff to run her home and look after the children, and was proud to be the family breadwinner with the success of her writing.
When she eventually left Menabilly she rented Kilmarth, the dower house to the Menabilly estate, and continued to write until health and old age prevented it.
For a long time Daphne du Maurier was described as a romantic novelist. This is completely misleading as she wrote dark, often gothic and edgy novels and short stories, with unexpected twists or suspenseful endings.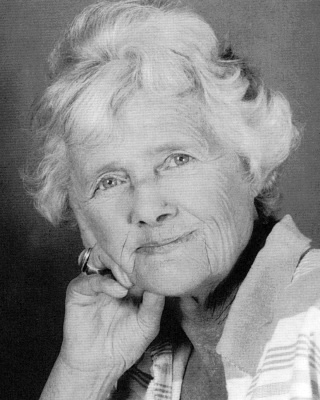 There are many conflicting views of Daphne's personality. On the one hand she was a solitary and private person, who liked routine and to avoid the complication of any cross-over between her friends, in order to keep relationships simple.
However she was also enormously kind and helped many people in such a quiet way that these acts of kindness and support almost always went undetected. If you have read Rebecca one might best explain this by saying she was both Rebecca - brave, strong, loving the outdoors, walking, riding, sailing and so on, and also the second Mrs de Winter - shy, unsure of herself, hiding herself away. She was a complex and very interesting person.
Daphne died in 1989 and today her following is large and varied. She is read and studied by students at school and university but also by men and women, of all ages, who just enjoy the pleasure of reading her works. Interest in her is worldwide.