Welcome to the Daphne du Maurier website
The wait is over and at last we can announce that the winner of our competition is
Joanna Hughes.
The winner was picked at random from over 2500 entries and we are delighted that she actually lives in Cornwall.
We look forward to presenting her with this beautiful Rebecca limited edition ladies watch soon and we hope to be able to put pictures of the presentation on to the website and on our facebook page soon.
Thank you to everyone who entered.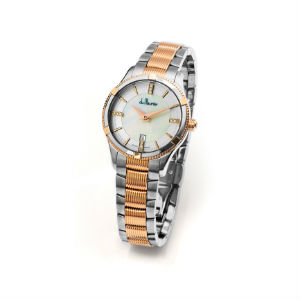 **************************************************************************************
David and Ann Willmore welcome you to the newly updated Daphne du Maurier website and extend thanks to the du Maurier Browning family for its on-going support and to John Baxendale for all his work running the site for so many years.
On this site you will find information about Daphne du Maurier's life and work and about her family and associates. There is a forum which provides an opportunity for Daphne's readers, followers, admirers and fans to contribute their views and knowledge, a news page to keep you up to date with the latest information on people, places and events connected with Daphne and much more.
Pictured above is the Gribbin Head, just outside Fowey, a feature of the landscape that was so important to Daphne du Maurier and her writing.
"I walked this land with a dreamerís freedom and with a waking manís perception Ė places, houses whispered to me their secrets and shared with me their sorrows and their joys. And in return I gave them something of myself, a few of my novels passing into the folk-lore of this ancient place."

(from page 7, Enchanted Cornwall, Penguin Group 1989)