Welcome to the Daphne du Maurier website
As most of you will know this year we are celebrating the 80th anniversary of Daphne du Maurier's most famous novel Rebecca, but did you know that the actual publication day in the United Kingdom was 5th August 1938? Although this very special book is worth celebrating during the whole of 2018, Sunday 5th August is the precise anniversary of the day when Rebecca was published. Of course, nobody knew then that it would become one of the most loved novels of all time, not only in Britain but right across the world, or that it would be produced as a play, a television series and an iconic black and white film, which, like the novel, is as much-loved today as it was back in 1940 when it was made.
To celebrate Rebecca's anniversary we are publishing, here on the website for you all to read, a very special and interesting article about Alfred Hitchcock's adaptation of Rebecca for film, written by our very own du Maurier expert Dr Laura Varnam. You will find the article on our Interesting Facts page, and I can promise you it is a great article and worthy of being our treat to you on the 80th anniversary of Rebecca.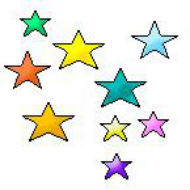 Rebecca has never been out of print and during this 80th anniversary year there is as much interest in it as ever. To celebrate this major literary event Flora Watkins wrote a splendid article all about Rebecca at 80 which was published in Country Life on 30th May. Now that the magazine is out of print we are delighted to be able to bring the article to you via the Daphne du Maurier website. Just go to the Interesting Facts section, click on Rebecca at 80 and then on the link to read the article and see the marvellous photographs that accompany it.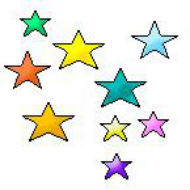 To celebrate the 80th anniversary of the publication of Rebecca, Virago have introduced a new special edition of this most iconic book. Published on 1st March 2018 this edition has proved to be very popular and is drawing Daphne's existing fans back to Manderley and encouraging new readers to discover what can genuinely be described as one of the best-loved novels ever written.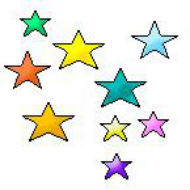 In March 2016 we re-launched the Daphne du Maurier website. We extend thanks to the du Maurier Browning family for its on-going support and to John Baxendale for all his work running the site for so many years.

On this site you will find information about Daphne du Maurier's life and work and about her family and associates. There is a forum which provides an opportunity for Daphne's readers, followers, admirers and fans to contribute their views and knowledge, a news page to keep you up to date with the latest information on people, places and events connected with Daphne and much more.

Pictured above is the Gribbin Head, just outside Fowey, a feature of the landscape that was so important to Daphne du Maurier and her writing.

Sir Arthur Quiller-Couch, the great writer and important literary man of Fowey, was often referred to as Q. Recently the Daphne du Maurier website was approached by The Sir Arthur Quiller-Couch Memorial Fund (the Q Fund) asking if we would consider giving him an internet presence. Because of the close links between Daphne du Maurier and Q we happily agreed to this and so it is with real pleasure that the du Maurier Browning family and the Daphne du Maurier website welcome this new section to the website dedicated to Sir Arthur Quiller-Couch. Just click on the Sir Arthur Quiller-Couch link in the side menu to read what we have included so far.

We would be interested in including your articles, news, reviews and snippets of information on the website so come on all you Daphne du Maurier and Q followers, make this your website by getting in touch and sharing what you know.

"I walked this land with a dreamer's freedom and with a waking man's perception – places, houses whispered to me their secrets and shared with me their sorrows and their joys. And in return I gave them something of myself, a few of my novels passing into the folk-lore of this ancient place."
(from page 7, Enchanted Cornwall, Penguin Group 1989)